Join The Forum To Get inspired Ideas
Customer review: Headband Wig
The human hair headband wig is one of the most popular wigs for women in 2021. The headband wig is cute, convenient, and easy to install, and the price is half of the HD lace wig. For us beginners, this is a perfect solution. They are not only convenient but also affordable! What do customers who have already used headbands wig say about it? Announced for you immediately.
Klaiyi Hair Curly Headband Wig With Bangs Free Beginner Friendly
Customer review:
Hair soft very nice curl pattern true to length shipping very fast
By Neha Nolan 03/23/2021
I love this headband wig. I like how the curls are big and bouncy!
By Orval Botsford 03/21/2021
Absolutely beautiful! Love it! Literally two wigs for the price one cause the bags are detachable. Will definitely order from this seller again.
By Nikko Waelchi 03/18/2021
This wig is fine.. I'm in love. Now on to the hair for one, it's super soft and put water, it is beautiful .. the wig does have a lot of hair but it isn't a heavy wig but it's super full... I definitely recommend I will purchase from this company again.
By Jaleel Hoeger 03/14/2021
Klaiyi Body Wave Headband Wigs With Pre-attached Scarf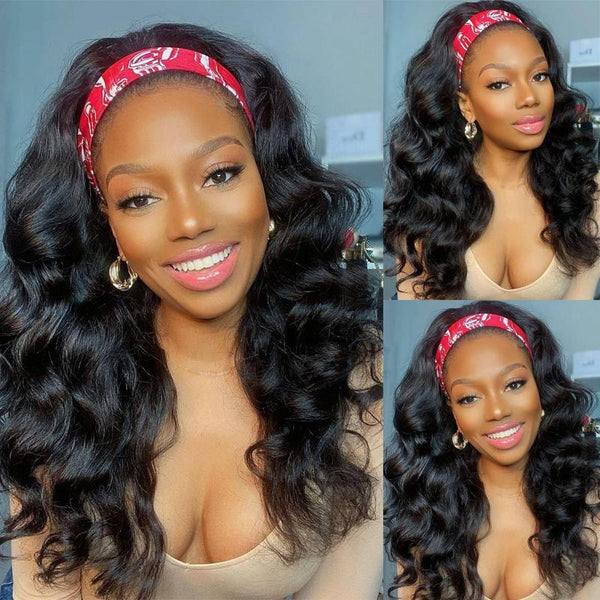 Customer review:
I wish the hair was a little more full, I will have to wear it down because it doesn't look right in a ponytail or bun. The hair is of good quality though
By Bianca Foster 03/23/2021
I got the 26inch and I love it. Very soft and easy to dye. No smell, no shedding, and hold curls.
By Erica Devine 03/19/2021
Best Investment Ever
So easy to put on and looks fabulous. A little smell to it but nothing hair spray and a curling iron couldn't fix. The band was a little wider than I expected it.
By Ebony Garrett 02/18/2021
I'm feeling myself
First of all, this wig came sooner than I expected. This wig is so beautiful. It's soft and with the right amount of shine. It fits my face just right. I don't usually buy wigs but I will buy more now. I am impressed!
By Deborah 02/01/2021
Best Hair!
This headband wig is so AMAZING!!! This is my fourth time ordering from this vendor I love the feel of the hair. It is so soft, no shedding, no smell. The hair is true to length, I ordered 14in and I love everything about it. Item also came fast. I decided to use my own headscarf. You can wear the hair in so many styles
By Janielle 01/16/2021
Klaiyi Straight human hair headband wigs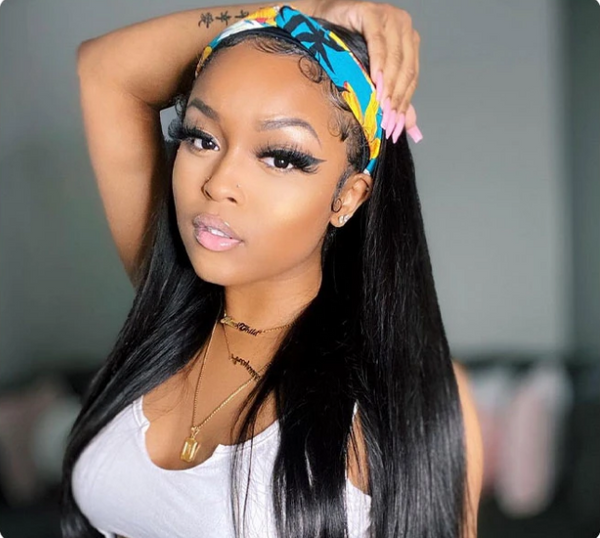 Customer review:
LOVE!
I love this wig it arrived in 3 days. Very soft, really pretty, easy to install. Can do different styles. Best wig I have ever had.
By BlueDream 02/12/2021
Love it
Hair is nice, soft, and silky. Just how I like it!
By Beyond 02/07/2021
Love it
I purchased this to wear for my birthday it was amazing no shedding & great quality not stiff at all and of course was easy to put on and take off 10/10 recommend.
By Makalah 01/23/2021
I love it this is my first time ever trying a wig it was very easy to work with and looks very natural I recommend this seller
By Uriah Hodkiewicz 09/12/2020
Klaiyi Youth Series Best Long Curly Hair Headband Wigs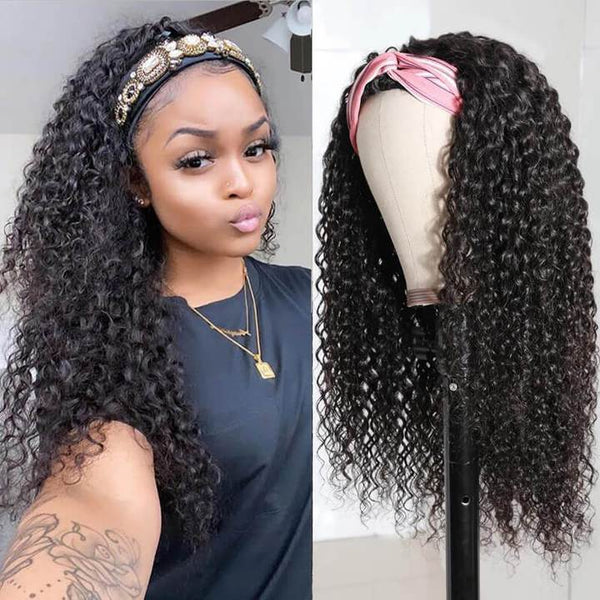 Customer review:
My first wig!
I love this headband wig, shipping and processing took about 10 days altogether, I had very minimal shedding, no smell and it was super easy to install. I have 5 more wigs coming I've literally lost my mind with wigs.
By Ebony 03/24/2021
Cute wig
Cute wig It was very soft and had a smell. It's also easy and fast to install, Would buy it again in a longer length.
By Taknesha Howard 03/23/2021
9/10 !!! I love this hair so much! 24 Inches
This hair is way better than I expected. I am very picky when it comes to hair Bc I like my hair to be perfect! The only thing I don't like about the hair is, at the back of the wig it has very short pieces sticking out. The hair is very soft and smells really good. Good quality hair, Order It! You won't regret it!
By KaeLynn 02/23/2021
I love this hair...it's soft it doesn't shed as much the curl pattern is amazing and it looks very much like my actual hair
By Kalyn Hutton 01/29/2021
Klaiyi Headband Water Wave Wig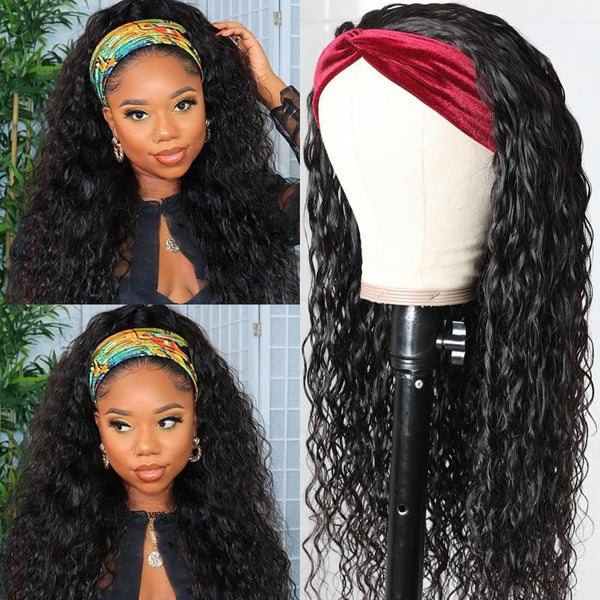 Customer review:
High quality
I really love the headband wigs their so easy and convenient.... the quality is very good, they're soft and silky not much shedding, I've purchased a lot of them for my family... Luv them all...
By Edith Golphin 02/18/2021
Hair quality
The best hair yet. Doesn't feel or look fake. All I get are compliments like "OMG, this wig is real you must've spent some money on this" lol this hair is the absolute BEST I SWEAR. Thank you Klaiyi.
By Tiara S. 02/13/2021
The wig is perfect
The wig is perfect for someone that's always on the go. The quality of the hair is really good with no shedding. Shipping was super fast and the seller was very informative. Highly recommend this wig.
By Brianah 11/24/2020
Super happy
Super happy with my order I love the quality is great and the price very good too Thanks
By Chloe Anderson 08/20/2020
Leave a comment