Join The Forum To Get inspired Ideas
Differences Between HD, Transparent And Lace Front Wig
With the development in the hair industry, there are plenty of best wigs wearers can choose from. Women, especially black women love wigs because they can enhance their looks. Moreover, hair wigs provide style versatility that can also be achieved with natural hair. You can choose to wear a curly wig today and wear it straight hair wig tomorrow. You can also wear one color today and try another color tomorrow. This versatility and flexibility of wigs are what have made them tremendously popular across the globe.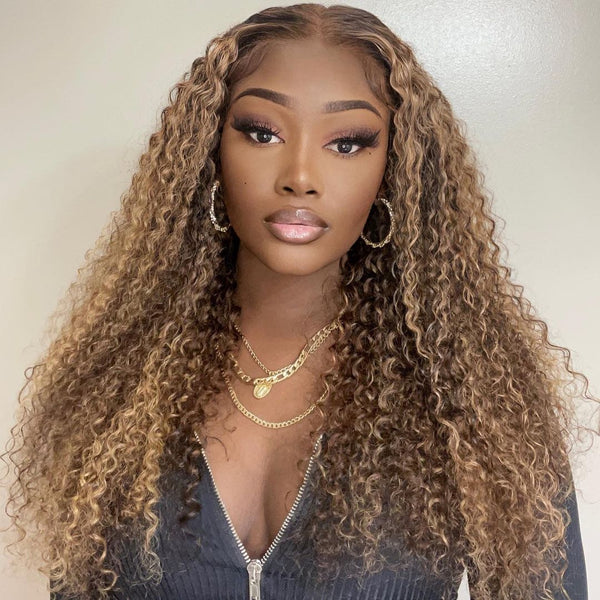 If you are in the wig store looking for the perfect wig to buy, you can choose a lace wig. Lace wigs look more natural compared to other types of wigs. They can also help conceal hair loss. When it comes to lace wigs, there are plenty of options you can choose from. For instance, we have an HD lace wig, transparent lace wig, and lace front wigs.
In this article, we are going to explore the differences between these three types of lace wigs. Let's get started!
What is an HD lace wig?
HD stands for high definition. This is a new wig in the hair industry, and it has become tremendously popular. Its lace material is Swiss and it is very invisible when applied to the scalp. Its undetectable nature makes you have a natural and invisible hairline.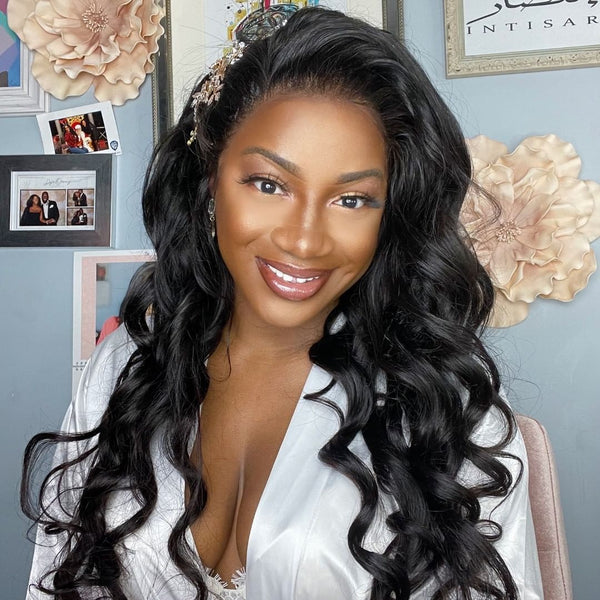 These wigs have thin, soft, and smooth material. HD lace wigs naturally blend with any type of skin tone. These wigs can be dyed or bleached according to your personal style and preference.  Of course, when it comes to HD lace frontal wigs, your skin complexion doesn't really matter because it will still complement it.
The pros of HD lace wigs
These wigs have undetectable hairline, making them offer a more natural look.
These wigs also blend perfectly with all skin complexions
HD lace front wigs are glueless, so you don't have to use glue to secure them. This makes them perfect for women who are allergic to adhesives and glues.
HD lace human hair wigs can protect your natural hair from elements and hot styling tools
They can be styled in multiple ways, making them offer style versatility
HD lace wigs are pretty easy to maintain
They come pre-plucked, thus saving you time
Cons of HD lace wigs
These wigs are quite expensive
The lace is very thin and delicate, so it can easily tear
What is a transparent lace wig?
A transparent lace front wig comes in plenty of transparent colors, including light brown, medium brown, dark brown, and transparent. The lace can either be French or Swiss. It is worth mentioning that this wig is the original lace wig, the main difference is that the lace color is undetectable and transparent.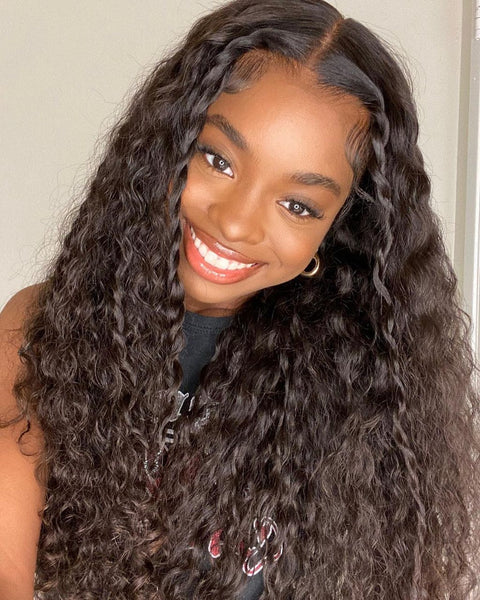 These wigs are just similar to other regular wigs; therefore, they can be bleached or dyed according to one's needs. In addition to that, this wig will definitely match regardless of the skin complexion.
Pros of transparent lace wig
Undetectabletransparent lace wigs blend perfectly with all skin tones
They are perfect for new wig wearers
They have strong breathability
They give wearers a more natural look, thanks to their invisible hairline
They are flexible when it comes to styling them
You don't need glue or adhesive to install the wig
The wigs also come pre-plucked, thus saving you time
Cons of transparent lace wigs
They come in multiple colors, making it difficult to choose the right color, especially if you are buying it online and the images aren't clear
Transparent lace wigs do not offer ventilation as much as HD lace wigs
These wigs do not melt like the HD lace wigs
   They require more customization compared to HD lace wigs
What is a lace front wig?
A lace front wig is a type of wig that has lace on the front part of the wig, where there is the hairline. Human lace front wigs are the most popular type of lace wigs because they give wearers a more natural look. They generally appear as if the hair strands in front are actually your own strands. This is because they are hand-tied and spaced out, and the lace blends well with the skin.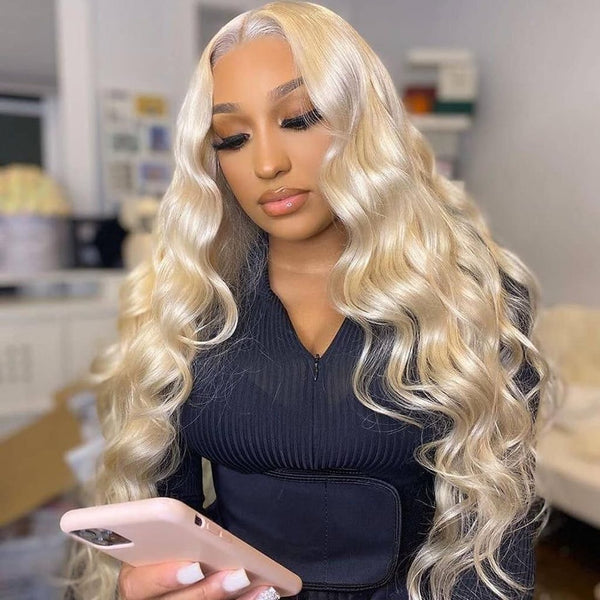 If you are suffering from hair loss due to factors, such as alopecia, genes, or medications, the best type of wig you should go for is the lace front wig. They can help conceal your hair loss. Lace front wigs are also very durable, so they will give you a higher value for your money. You can also style it whichever way you want.
Pros of lace front wigs
Here are the pros of lace frontals
They can protect your natural hair from elements, such as dirt, dust, and smoke. This gives your natural hair room for growth
They give wearers a more natural look since each strand is tied to the lace cap
They can conceal hair loss, making them perfect for women who are experiencing hair loss
They are long-lasting
They provide great comfort, making them ideal for beginners who are not used to bulky hair
Lace front wigs are more affordable compared to HD lace wigs
Cons of lace front wigs
You use glue to install them
Installing them is quite hectic
Human lace front wigs can be quite expensive.
Final thoughts
Now that you have a better understanding of these three popular types of lace wigs, which one do you think is perfect for you? Well, all these lace wigs are perfect. They will give you the same outcome: an enhanced appearance. What's more, all these wigs can give you a more natural look. The only main difference between these three lace wigs is cost. HD lace wigs generally cost more than lace front and transparent lace wig, but it offers numerous benefits. So if your budget can allow it, you can go for the HD lace wig.
Leave a comment