Klaiyi Hair: Halloween Giveaway
Klaiyi Hair Halloween Giveaway!!!
1. Subscribe "Klaiyi Hair" on YouTube: http://bit.ly/2zpjQhu
2. Follow @klaiyihair_no1 on Instagram: http://bit.ly/2znOy8N
3. Like @NO1KLAIYIHAIR on Facebook: http://bit.ly/2hOcI4y
4. Enter Klaiyi Hair Official Website and Spin the Prize Wheel.
All the Halloween Gifts are in the Prize Wheel! Click here to spin: https://www.klaiyihair.com
First Prize: Brazilian Natural Wave Hair 4 Bundles with a lace frontal
Size:26 26 26 26+20 Frontal(Only One)
Hair Link: https://www.klaiyihair.com/collections/4-bundles-1piece-frontal/products/brazilian-natural-wave-4-bundles-with-13-4-ear-to-ear-lace-frontal-closure-deals
Second Prize: Long Straight Hair Wig as Domo
Size 24 (Only One)
Wig Link: https://www.klaiyihair.com/collections/wig/products/natural-long-straight-100-human-hair-wig-lace-frontal-wig
Third Prize: $50 Coupon (Only Five)
Fourth Prize: $30 Coupon (Only Ten)
Fifth Prize: $10 Coupon (Only One Hundred)
Sixth Prize: $5 Coupon (Only Two Hundred)
5.Comment below with #KlaiyiHair and what prize did you spin.
Good Luck to all K-Girls!
Click here to enter 2020 Klaiyi Turntable Giveaway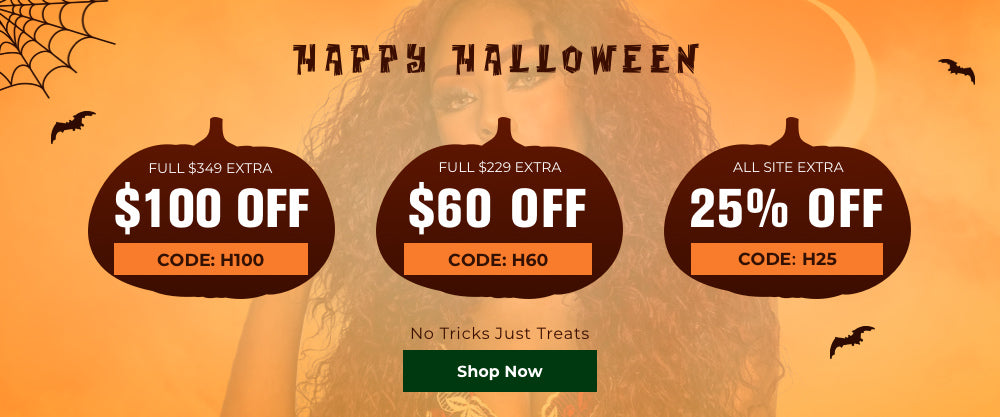 Leave a comment