4c hair kinky curly wig customer review - Klaiyi Hair
Our website has different kinds of wigs for different customers' favorite designs. We have wigs in different colors for you to choose from and you can find the corresponding hair color no matter what season you are in. We also design different styles of wigs according to the fashion trend, not only from the material, workmanship, or curvature that has won customers' applause. We also give different gradients in the price, to meet the needs of customers at all psychological prices.
We chose a wig that has been getting a lot of sales and inquiries recently. Here's a list of what people said and thought about the Klaiyi 4C Hair Kinky Curly Wig. If you are considering this wig, this customer review will help you.
Product introduction
Klaiyi 4c Kinky Curly 13x4 lace front wig Pre-Plucked
Hair material: virgin kinky curly hair, can be dyed
Hair color:natural black color
Hair length: 16-24 inches
Base material: Swiss lace
Lace type: 13x4 lace wig
Cap size: average size
Customer review: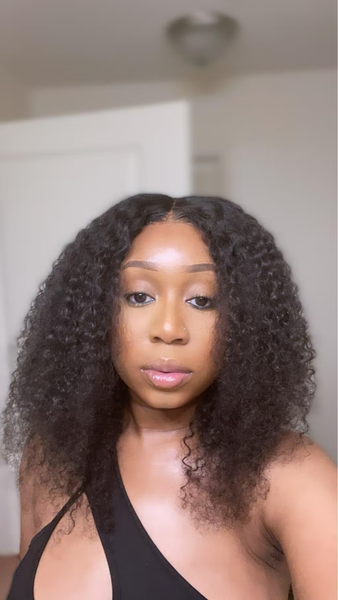 Ture to length, it melts my skin very well and the density is perfect. I RECOMMEND this hair! The seller provided the best customer service and continued to communicate with me until I received my hair. I will def order from here again.    By R***r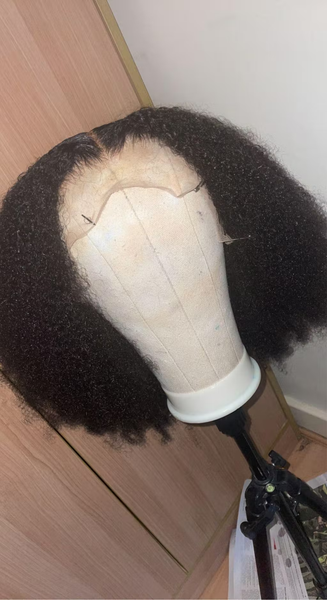 Seriously the BEST HAIR & LACE I have received since 2020. This company's hair and Lace material are fantastic; true to lengths, plus the price is fair/good. Excellent customer service.   By Customer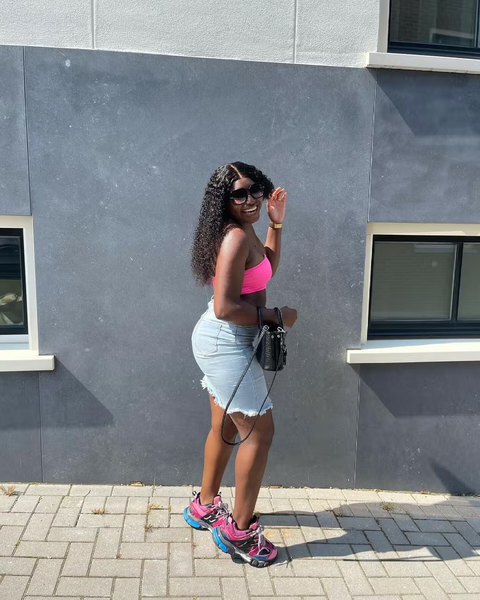 I loveeee this hair. I know what it looks like on me so that's why I give it a 5/5 star rating. I love everything about it and I'll definitely be getting another.   By R***h
Definitely loved this hair for my first purchase! Communication and Delivery were on point! Fast shipping! Came literally in 4 days. I will most definitely be buying again from this seller.    By M***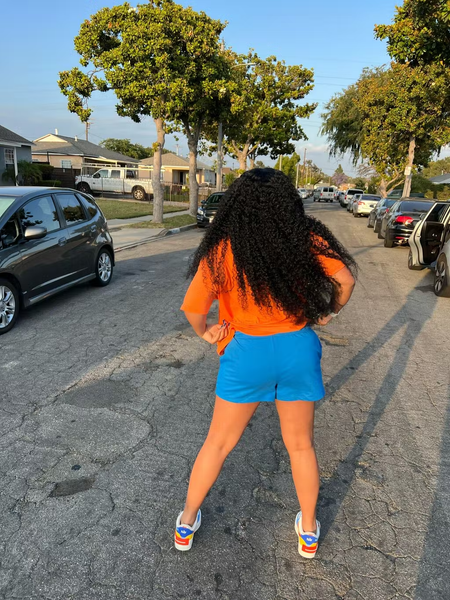 Pretty great quality. Nice curl pattern and soft texture. Since I'm a newbie, I didn't do a good job with cutting the lace but that's not the seller's fault, it's mine. The wig caps were really good. Thank you for the excellent fast shipping and for the pair of lashes that came with the order.   By N***r
I absolutely love this hair that came in 4 days, after I wash and condition my hair it smells great and my hair is beautiful, the curl is still nice after washing and they hold up really well, which makes me very satisfied. I will definitely buy it again! Thanks   By S***d
looks exactly like the picture, very full and thick. the hair is very beautiful, and shipping was fast. Got the hair in 4days after ordering, the seller is great at communicating. Looking forward to purchasing again.   By L***e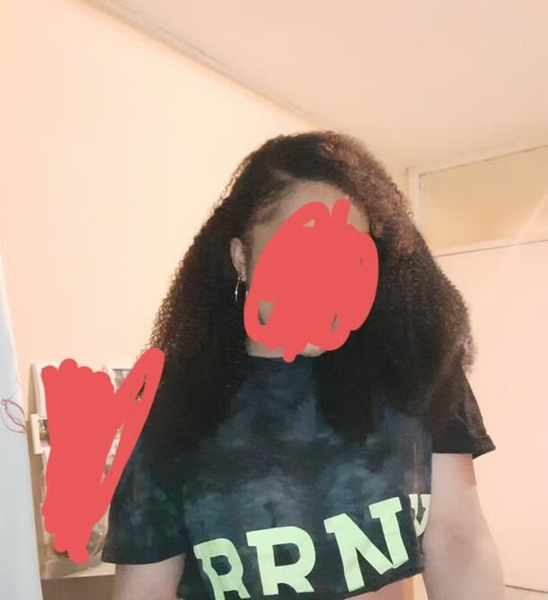 First ever frontal for me for prom! Very beautiful and nice textured, easily styles and got me a lot of compliments. Came on time too, so Thank you guys because I was scared haha.   By S***r
Honestly, I hesitated a long time before buying the wig because in Canadian dollars it is not the same price. The wig arrived very quickly and the quality is perfect. I did not expect such quality for 150% density. I recommend this wig. Girls leave comments because it helps a lot to make our choice. I am really satisfied. I don't find myself beautiful enough to post photos but the quality is magical. By A.W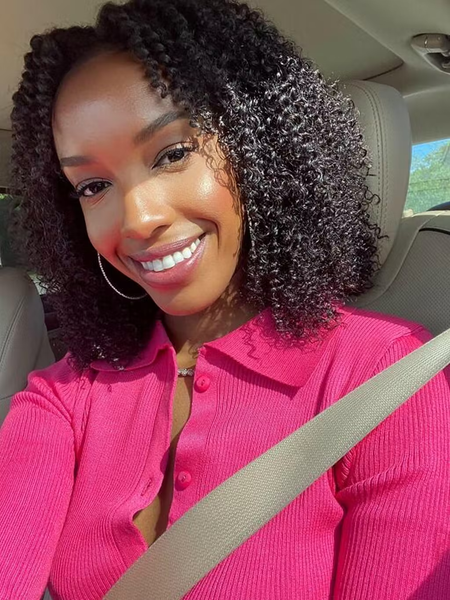 Love love my hair. I'm a wig girl and I know GOOD QUALITY hair The texture, quality, and length are all 100%.   By P**p
Soft curls that remained the same after washing and conditioning. The hair is a nice natural black and the hair is curly all the way through. It's true to length and arrived before the expected date. The customer service team is very helpful and responded quickly.   By S***a
Omg, I've just found my new favorite hair vendor! First time ordering! The hair is so soft, has no smell, and is true to length! It's so beautiful! Shipping was super fast it came in 3-4 days! The hairline is pre-plucked and very easy to install! The package was beautiful and had gifts inside -lashes and 2 wig caps! Communication with the seller was above and beyond excellent! I recommend this hair to everyone! I am very satisfied!   By T***s
Leave a comment