Join The Forum To Get inspired Ideas
How much is a real hair wig?
How much do wigs cost? Many people want to know the price of a wig before buying a human hair wig. The price of a human hair wig in klaiyi ranges from 60 to 600 US dollars.
Human hair wigs are essential for black women. A human hair lace wig, as natural and beautiful as your own hair, can meet the needs of different hairstyles. This article will share some knowledge about wigs you want to know.
Content:
What is a good density for a wig?
How much should I pay for a wig?
How long do human hair wigs last?
Is it okay to wear a wig every day?
What is a good density for a wig?
Generally speaking, the density of a woman's wig is a measure of the thickness of a woman's real hair wig, measured in grams
Human hair wigs commonly used by black women are at 130 percent density, 150 percent density, and 180 percent density. The higher the density, the more complete the human wig looks.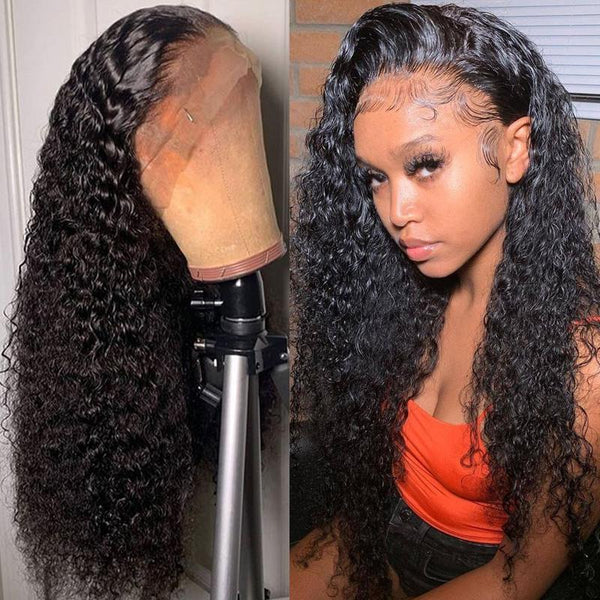 130% Density: Close to standard density, but they are still medium-weight wigs. Density is appropriate when looking for fullness or volume in the hair.
150% density: This is great if you want your hair to look natural and add a bit of volume. This density will make your overall appearance look more complete and natural.
180% Density: This is high-density hair. It is designed for women who want fuller and fuller hair. For women who prefer a complete look, this density makes wigs heavy. Suggest the best choice of long hair wig, so that dishes can let it play the best effect.
How much should I pay for a wig?
The price of a wig has cheap human hair wigs also has expensive, the specific price should see your choice. The price of a wig varies by length, with longer wigs being more expensive. You can see all of this on the Wigs product page.
Here, for example, are some of the more common wigs.
The HD Lace Wig is a wig that breathes well. It's the perfect hairline, and whether you're a beginner or a regular wig wearer, you'll have a perfectly natural hairline. One of the hottest sellers at Klaiyi is the 13x4 HD lace wig.
Prices range from $220 to $380. Currently, the mall has a 20% discount for the HD lace wig. The price you can get is $176- $304, although you can still use the installment plan.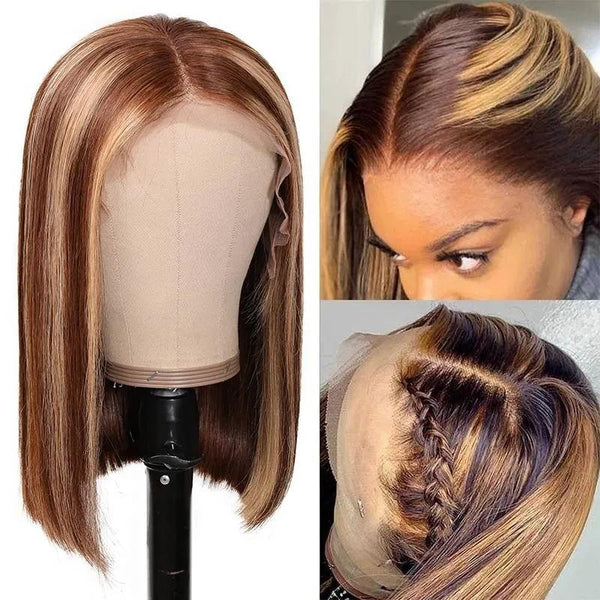 Summer is Bob Wig's home court. The majority of women in the summer of its love reached the highest point. The Bob lace wig is simple, light, and breathable, making it the first choice in the summer. The price of the Short Bob Wig Body Wave Headband Scarf Wig Glueless None Lace Front Wig 150% Density is $59.
How long do human hair wigs last?
How long does human hair wig last? For many people, a human wig is an investment purchase. Everybody thinks about the time limit for wigs. If you wear a wig regularly, with proper care, it can last more than a year. It lasts longer if you don't wear it regularly.
Is it okay to wear a wig every day?
This is not recommended. Wearing the same wig every day can put pressure on a wig for a long time. You need to wash your wig and your own hair regularly to avoid dirt buildup. If you wear wigs regularly, it is recommended that you buy two or more of the same style so that you can change your wigs frequently. This will extend the life of your wig while giving you a natural, fresh look.
Leave a comment