Join The Forum To Get inspired Ideas
Tips To Help Women In Florida Pick The Right Wig
Wig wearing has become quite popular among black women in Florida. Wig wearing is increasingly becoming a huge fashion statement worldwide. Of course, every woman wants to feel beautiful and confident in their skin. One of the best ways any woman can enhance their looks and confidence is by wearing a high-quality, flattering wig.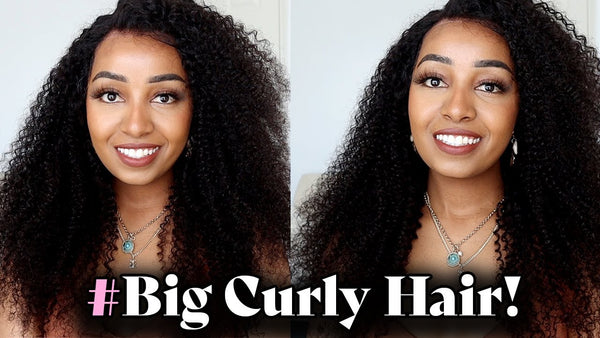 Wigs are generally made of human or synthetic hair. They also come in different styles, lengths, volumes, and colors. So it is pretty easy to find a wig that will look god on you and enhance your appearance. Wigs offer plenty of benefits to the wearers. In this article, we take a look at some of the incredible benefits of wigs as well as give Floridian women tips to help them choose the right wig for them. Let's delve into them.
Benefits of wigs
Here are some of the top benefits Floridian women will enjoy when wearing a wig:
1.They conceal hair loss
One of the most significant benefits of wigs is that they conceal hair loss. Hair loss is a common condition that affects many women in Florida. It is caused by different factors, such as alopecia, medications, genes, etc. Certain wigs such as lace frontal wigs human hair can help conceal hair loss and boost your confidence.
2.Enhance one's appearance
No matter the color, style, and length of wig you choose, one thing is certain; the wig will definitely enhance your appearance and give you that beautiful and elegant look you desire.
3.Protect your natural hair
Wearing a wig as a Florida woman will also help you protect your natural hair from dirt, dust, and sun rays that could potentially damage your hair. Wigs will also give your hair room to grow.
4.They are convenient
Wigs are also very convenient. Glueless human hair wigs are pretty easy to install and remove. So you don't have to worry about going to the salon. You can take them off at night before going to bed and put them on quickly in the morning before you head out.
Tips to help Floridian women pick the right wig
1.Consider the shape of your face
The first thing you need to consider when buying a wig is the shape of your face. There are different types of faces, including oval, round, heart, rectangle, square, and diamond. You can know your face shape by measuring the length of your face, forehead, and cheekbones. Knowing your face shape can help you choose the right wig that will complement the features of your face.
2.Wig cap size
Generally, a deep wave lace front wig should fit perfectly. If the wig is too tight or too loose, the wearer will not only feel comfortable but the wig will also not look natural. Most ladies, especially adults wear an average wig cap size. But it's always good to take your measurements to ensure that you pick the right one.
You need a tape measure to measure the circumference of your head.  Having the correct measurements can help you choose the perfect fit. If the wig is secure on your head, you won't have to worry about it falling off. That will definitely increase your self-confidence. Another thing wigs usually come with adjustable Velcro straps, so that means that you can tighten or loosen up your wig to an inch if necessary.
3.Material
As mentioned above, wigs are made either of human hair or synthetic hair. Each of these two has its own unique features. Human hair wigs are quite expensive and durable, hence giving you a higher value for money. Synthetic hair, on the other hand, is ideal for you if your budget is tight. But generally, human hair wigs are the best bet because of their durability, natural appearance, and ease of maintenance. So if your budget allows for it, then go for the human hair wig.
4.Type of wig
This is also another crucial thing you must consider when choosing a wig. The wigs types you choose will determine how you wear it, how it will look, and how you will care for it. The common types of wigs include 100% hand-tied wigs, lace front wigs, monofilament wigs, wefted wigs, etc. The best wig is a wig that's 100% hand-tied. In this case, every individual hair is hand-tied to the base of the wig. This makes the wig move freely and naturally. These wigs are also very comfortable.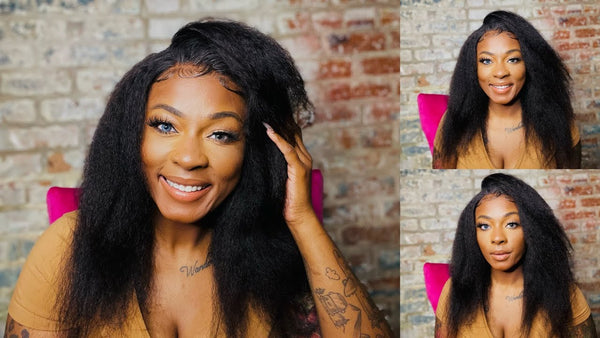 5.The length of the wig
Wigs come in different lengths to make it easy to choose the one that suits your preferences. Generally, when choosing the length of your wig, you need to consider your lifestyle. If you are an active person, you need to choose shorter and lighter wigs.
6.Density
Density basically means how thick or thin the hair on your wig will be. When picking a wig, the density will determine how full the wig will be. Wig densities are always measured in percentages. They range from 50% to 200%.  200% is the fullest option. However, 150% is also very voluminous and preferred by many.
7.Wig color
Wigs also come in different colors to make it easy to select one that suits your needs. If you are wearing a wig for the first time, you need to carefully choose a color that closely matches the color of your natural hair. A subtle color change will definitely make your transition to wig wearing smoothly.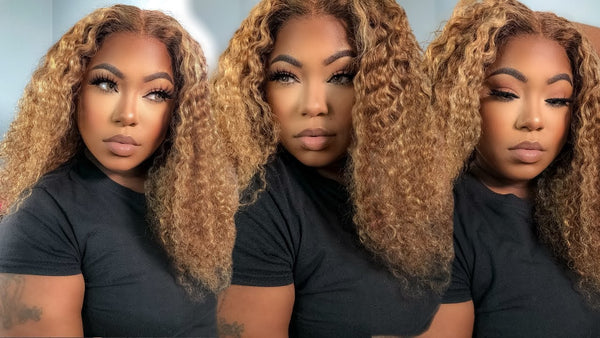 Another thing, when choosing a wig color, you need to consider your skin tone. Some colors will suit your skin tone better than others. Besides, a perfect color match will give you a more natural look as well as make you feel more beautiful and confident in your wig. As you get used to wig wearing, you can play around with colors and try out more daring styles.
Wrapping up
There you have it! Tips that can help Floridian women pick the right wig that suits their taste and preference. So as a Floridian woman, you don't have any reason not to get yourself a nice wig that will enhance your appearance.  
Leave a comment