Join The Forum To Get inspired Ideas
What Is The Best Brand Of Human Hair Weave?
When looking for one of the best hair bundles in hair market, a weave is your perfect option. Weaves have tremendously become popular over the last couple of years. Weaves can be made from either human hair or synthetic hair. What's more, it is easy to find a weave that suits your taste and style because weaves generally come in various colors, lengths, and densities.
Lace Closure Sew-In
Elastic Band Method FT Klaiyi Hair Brazilian Curly
Why do I need hair weave?
Weaves, especially human hair weaves are the best. They will give you a higher value for your money because they are long-lasting. If you are still hesitant about wearing a weave, here are some of the reasons why you should start wearing a weave.
They enhance one's appearance
They are less expensive compared to wigs
They will protect your hair underneath
They are lighter in weight compared to wigs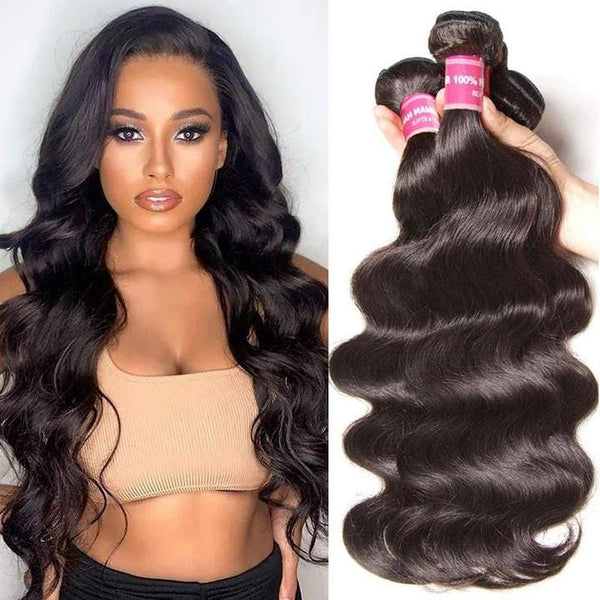 How to choose high quality human hair brand?
Human hair weaves will give you a more natural look because they look more natural compared to synthetic weaves. But with so many weave brands today in the market, how can you know that this is the right brand with high-quality human hair weaves? Well, there are some qualities that a hair brand should have to be considered the best human hair weave brand.
1. A good brand should sell high-quality weave
One of the crucial things that can make a good hair brand is the quality of weaves they are making. A good brand should produce high-quality weaves. And not just that, they should also be consistent with quality control. That's because some weave brands tend to produce high-quality weaves when they start, but once they acquire customers, they start compromising the quality of their weaves.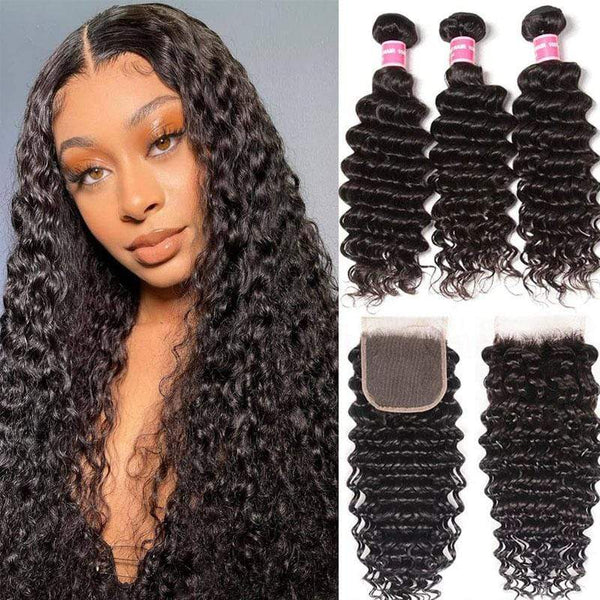 buy now pay later hair bundles
A high-quality weave should not tangle, shed, or fade. In addition to that, the weave should not have any unusual smell. These things are very common with low-quality weaves. Of course, the last thing you want is to spend too much money on a weave only to wear it for a few days.
2. A good hair brand should offer competitive prices
Different hair brands usually sell their weaves at different prices. But this doesn't mean that a brand needs to sell its weaves at exaggerated prices. If a brand keeps changing its prices, that should raise an alarm. Even if they increase their prices, it should be reasonable.
When you are looking for the best brand of human weave, shop around and compare the prices. Then from there, you can choose a brand with prices that suit your budget. However, this doesn't mean that you should go for a brand with the lowest prices. That can just mean that they are selling low-quality weaves. A high-quality body wave weave tends to cost more.
3. A good brand should offer a wide variety of weaves
The best brand of human weave should offer customers a wide range of weaves to choose from. This will make it easier for customers to choose the type of weave that suits their taste and style. Hair brands such as Klaiyi hair brand offers all types of weaves for their customers, whether they want long or short weaves.
What is the best brand of human weave?
One of the best human hair weave brands in hair websites is the Klaiyi hair brand. Here are some of the things that make Klaiyi the best human hair weave brand.
1. They produce high-quality weaves
If you are looking for the best human hair weaves, Klaiyi got your back. That's because their weaves are high-quality. Nowadays, there are plenty of hair brands in the market. It can be quite hard to know which one produces high-quality weaves with the ones that make low-quality weaves, especially if you are new to weaves.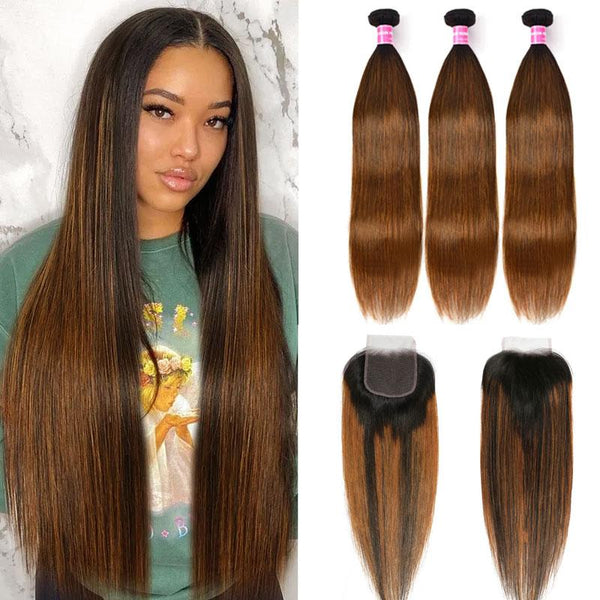 So it is upon you to do your research and determine how you can differentiate high-quality weaves from low-quality ones. You can achieve that by buying your weave from well-known brands such as Klaiyi. Klaiyi's human hair weaves are 100% human hair, assuring you quality. They don't add fillers, chemicals, or artificial shine to their human hair weaves. So if you are looking for a high-quality curly weave, Klaiyi is the perfect brand to get it from.
2. Affordability
Of course, due to the hard economic times, you don't want to spend too much money on hair when you have other bills to take care of. That's why it is advisable to look for a brand that sells its weaves at affordable prices. This is where the Klaiyi hair brand comes in; they sell their weaves at incredible prices. That means you can get your water wave hair weave at an affordable price. Some people tend to believe that low prices translate to low quality. But this isn't the case with Klaiyi weaves. They still maintain the quality of their weaves even if they sell them cheaply.
3. They have various types of weaves
Whether you are looking for a short, long, curly, or straight weave, you will easily find it at Klaiyi. This popular hair brand sells different types of weaves in different lengths, densities, and colors. So you can easily find the right weave that suits your preference and style.
4. They will deliver your weave as fast as possible
Another thing that makes Klaiyi the best and popular human hair weave brand are how fast they deliver their products. It can be pretty annoying to order your weave only for it to be delivered two weeks later. This isn't the case with Klaiyi; they will deliver your weave in less than five working days. This flash delivery is one of the things making the Klaiyi hair brand popular across the globe.
Final thoughts
When looking for a hair weave, you only want to buy it from the best brand. You want a hair brand that produces high-quality weaves, sells their weaves affordable, has various types of weaves you can choose from, and finally, will deliver it as fast as possible. Klaiyi will offer you all these privileges, making it the best human hair weave brand.
Leave a comment