Join The Forum To Get inspired Ideas
How Frequently And How Should You Wash Colored Wigs?
If you recently purchased a colored wig such as the reddish brown wig, one of the things that is likely going through your head is how frequently you should wash it. You are in the right place if you fall into this category. You can use the tips in this article to help you wash your colored wig the right way. So read this article to find out how to wash your colored wig.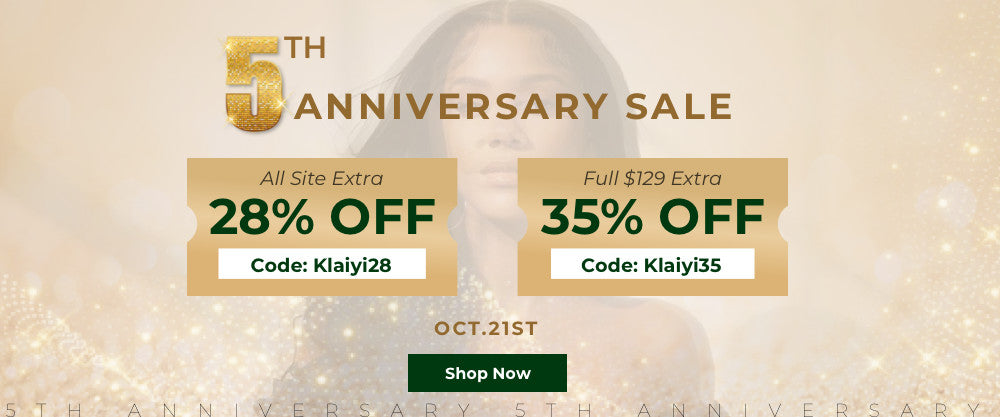 The popularity of colored lace front wigs has skyrocketed recently. There are many different hues available for these wigs. This flexibility is what has contributed to the popularity of these colored wigs. Whether you are looking for want a blue wig, maroon wig, or a pink wig, you can easily get one from reputed hair suppliers.
On top of having a large selection of colors, purchasing colored wigs from the wig shop is more affordable that if you opt to color it yourself. This is due to the fact that if you decide to color your wig, you will need to buy all the necessary supplies and tools, which will increase the cost of buying the wig. Additionally, you must utilize your precious time dyeing the wig. Purchasing a colored wig from a trustworthy hair supplier will save you all the trouble.
How often should your colored wig be washed?
It's up to you how frequently you wash your reddish brown hair. You have the option of washing it either after two weeks or once each week. Everything lies on your decision. It's time to wash your human hair lace wig if it starts to feel sticky or dry or if you notice that it is starting to smell bad. It is advised to wash your colored human hair wig every 8–10 wears.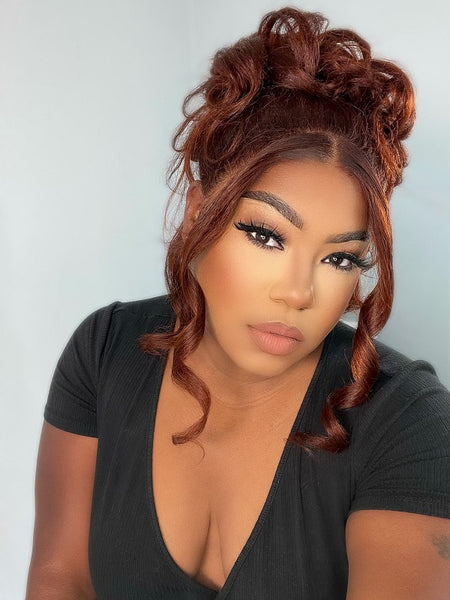 Always keep in mind that cleaning your colored human hair wig can shorten its life. You should refrain from over-washing your wig because of this.
How often you wash your wig also depends on a few other factors. These factors include:
How frequently do you put on your wig?
Your human hair colorful wig might get fairly dirty pretty quickly if you wear it more regularly. Therefore, you need to regularly wash it. You don't need to wash your wig every week or every two weeks if you don't wear it more frequently.
The wig's construction
How often you wash your wig will also depend on the quality of it. With each additional wash, a low-quality wig is more prone to lose its shape. A human hair wig, however, can be washed without risk of harm. For this reason, while purchasing a wig, you should pay attention to the wig's quality.
The way you take care of your wig
If you take good care of your wig, it won't need more frequent washing. You won't need to wash your wig as frequently if you take good care of it by bushing it frequently, not sleeping in it, and storing it properly. The secret is to look after your wig well.
How to properly wash a colored wig?
Let's look at an ultimate procedure of washing your human hair wigs colorful now that you are aware of how often you should wash your wig. You'll find out that cleaning a wig is a pretty easier task.
1.Prepare your colored wig
It is crucial to prepare your colored wig just as how you would do with your long black wig with bangs before you start cleaning it. Start by brushing your wig. You can comb the wig with a wide-tooth comb or with your fingers. By doing this, you can be sure to get rid of any tangles or knots that might be on the wig. Brush your wig, starting at the bottom and carefully working your way up to the roots.
2.Wash the wig.
Once you brush the wig, the next step is to make it wet. Put the wig in a faucet and immerse it in lukewarm water. You must use your hands to squeeze out any extra water after rinsing your wig. Don't twist it to remove excess water.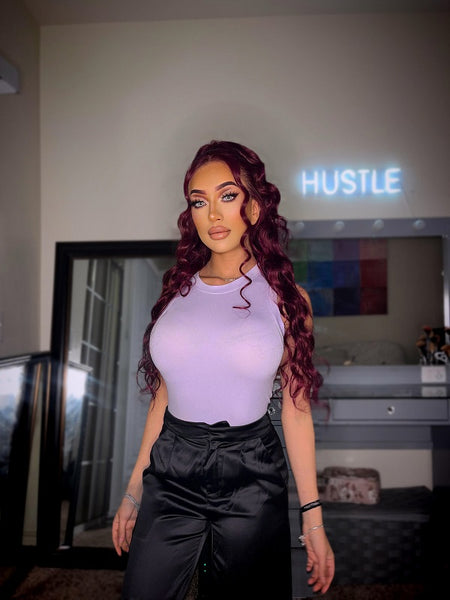 3.Add shampoo
After removing excess water, wash your wig with some shampoo. Pour enough shampoo on your hands, then work it through your hair from roots to ends. Make sure that the shampoo gets inside the wig thoroughly. You shouldn't rub or scrub the hair when it's wet because doing so could hurt the strands of the wig. It is best to use a shampoo made specifically for colored hair. Such of shampoos are gentle and are perfect for your colored wig needs and won't damage your wig in any way. The perfect shampoos for colored wigs are the mild ones.
Rinse the wig with cold or lukewarm water to remove the shampoo. Thoroughly rinse the wig until the water is clean and there are no traces of shampoo left on the wig. After that, dry the wig with a microfiber towel before applying the conditioner.
4.Apply a conditioner.
Applying the conditioner is the next step. You should also use conditioner that is good for colored wigs just like the shampoo. Apply some conditioner to your palm before putting it on your wig. Using your fingers, gently comb your wig. The conditioner can then be left in your hair for roughly 10 minutes.
After the time has passed, completely rinse the wig to remove the conditioner. Once more, make sure that the wig is free of any conditioner residue.
5.Air out your wig.
It's time to dry off your highlight wig now that you've cleaned and washed it. Your wig can dry more effectively if you let it to air dry. You won't disrupt the wig's patterns in this way. You may also use a microfiber towel to dry your wig since microfiber towels are gentle on wet wigs. To dry your wig, however, if you must use a blow dryer, set it to low heat. That's because high temperature can seriously harm your wig. You can style your colored wig as you choose once it has dried.
Leave a comment