Join The Forum To Get inspired Ideas
Is a 613 wig a good choice?
Wigs have become more and more popular and have become a necessity in our daily lives. With the development of the times, more and more people tend to choose colored wigs. 613 wig is one of the color wigs that people seek. This article will tell you all about 613 blonde wig. There will be related videos, wig structure diagram, style model diagram in the article, so that you can have a better understanding. After reading it you will understand if it is a good choice.
What is a 613 wig?
613 wig is also called 613 lace front wig, whose name comes from the color of the wig. 613 blonde wig is a kind of front lace wig, which uses 100% human hair and Swiss lace. Hair is very soft, healthy and thick and can be dyed and ironed to your liking.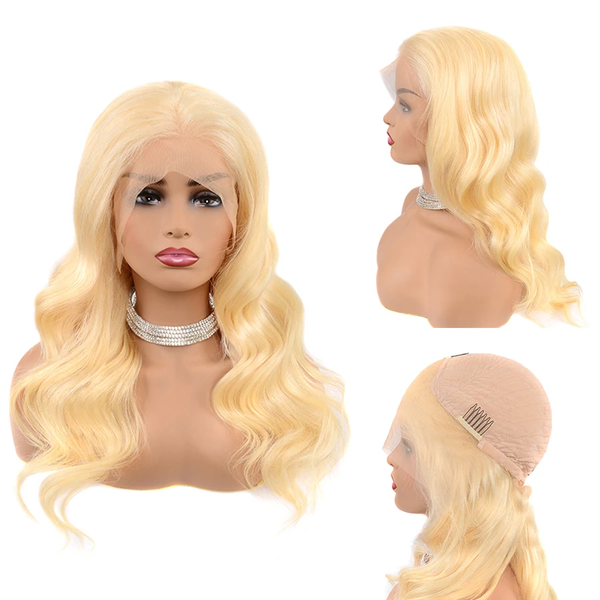 The lace part is handmade by crocheting the hair on the lace net, which is more realistic and natural after drifting. The extra lace on the forehead can create a perfect hairline. Look at the enlarged detail.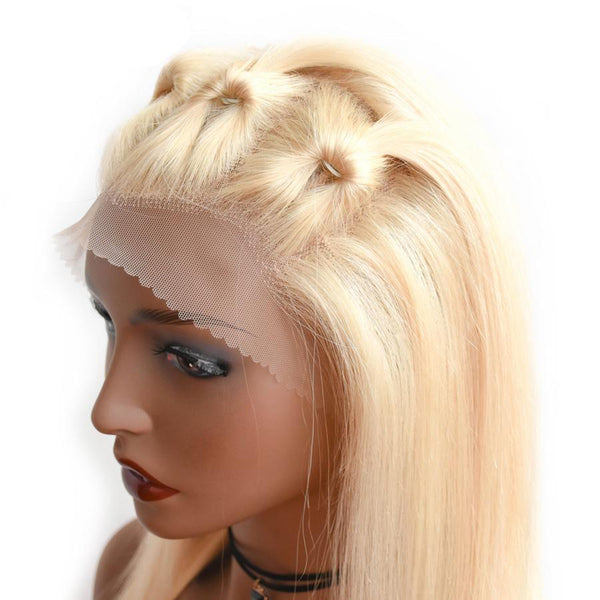 Is a 613 wig a good choice?
Many possibilities
There are many possibilities for blonde wigs. The biggest advantage of 613 blonde hair is that it does not need to be bleached. Therefore, when many women want to wear light-colored hair, they prefer this color of hair. The hair has been bleached, so all you need to do is choose the color you want. This greatly reduces the time and effort required to dye hair.
Variety of hairstyles
613 human hair wig has a large lace front limit, which means you can split your hair in the front without worrying about the edges of the wig sticking out. So the style becomes very interesting. Simple and time-saving All of Klaiyi Hair 613 lace front wigs are pre-plucked and can be re-styled directly according to the natural hairline. This can save you a lot of money and time.
Natural beauty
African-American black women worry that blonde hair looks unnatural. This problem is because you have to find a color that is naturally accepted. Dark roots will be your best friend. 613 blonde Wig with dark roots is the perfect image! It can give you a natural and noble visual effect.
How to Install a 613 lace front wig?
Step 1. Organize your hair first, make sure it is flat and easy to wear a wig. You can braid your hair into braids or weave it into a style that is easy to wear a wig (according to your own situation).                                                                           
Step 2. Put on the hair cap and fix it. A hat can protect your hair from damage.
Step 3. Put the wig on your head to make the wig natural and comfortable, and adjust the position to suit you. Some wigs have straps to adjust the size of the wigs, and some are fixed with clips.
Step 4. After adjusting the position, apply glue on the forehead and dry it for a few minutes with a hair dryer.
Step 5. Fix the lace in the proper position, trim the edges of the lace, and make the hairline to make the wig look more beautiful and natural.
Step 6. Comb and style hair. To comb the wig, you can use some conditioner. Of course, you can also use a hot tool to change the curvature of the wig according to your hobby.
What are the styles of 613 human hair wig?
Klaiyi Hair offers a variety of 613 blonde wigs, ranging from straight to a body wave, from 8-inch to 22-inch. It's the Christmas event period, you can receive additional discount coupons before buying. This can save you a lot of money. Enjoy extra discount: 15%, Code: XMAS15 (except for flash sale)
Silky Straight Per-plucked 613 Blonde Lace Wig
613 Blonde Body Wave Lace Front Wig
Leave a comment