Join The Forum To Get inspired Ideas
Klaiyi Hair Buy Now. Pay Later. Interest-Free.
How to buy high-quality wigs with the least amount of money? Klaiyi provides a way to buy first and pay later with Sezzle. Split the total cost of your order into 4 interest-free payments, spread over 6 weeks. No fees if you pay on time, with zero impact to your credit. This is a payment method that is easier to use than a credit card. Read below for details and use this new way to buy your favorite buy now pay later human hair.
What is Sezzle?
Similar to payment platforms such as Afterpay or QuadPay, Sezzle provides a payment solution. Provide short-term installment plans for shoppers who need flexible, affordable financing without disrupting banking.
25% of the cost is paid at the time of purchase, and the remaining amount is divided equally among three installments (a total of six weeks). You do not need to pay any interest and handling fees, you only need to pay for the afterpay human hair wigs ordered.
As a wig website that Accepts afterpay, Klaiyi provides many wigs Payment plans. In addition to Sezzle payment, Klaiyi offers Klarna credit, Zip, Stripe and more.
Guide to Sezzle At Klaiyi
Select the hair wig or hair weave you want to order.
The option to pay with Sezzle is listed just under the product price.
Add these hair productsto your shopping cart. Then click continue to
Choose the wig you want, and you can either buy it outright or browse through it later.
Enter the requested shipping details, then click "Continue to shipping". To the right of filling in the shipping information is a place where you can enter the discount code. You can enter the active discount code to get the best price. One of the biggest discounts right now is Valentine's Day, with a whopping 54% discount, and you can click here to see what's going on.
Discount information can be found on the home page, or you can click on the Klaiyi Coupon Bazaar page to get the latest discounts.
Select mail method and click continue topayment
Select the Sezzle payment
Click the buttonat the bottom of the screen "Complete Order"
When you click the button, you're taken to the Sezzle sign-up page, where you'll be prompted to log in to your account (or create one if you haven't already). Now just follow the steps to complete the information requested by Sezzle.
Advantages Of Sezzle
Buy now,build your future.
You can plan your shopping ahead of time, especially if you need it, and there's a big sales discount there.
Because Sezzle pays for your order upfront and in full, there's no waiting to take possession of your items like there would be with layaway.
InterestFree
Your purchase can be paid in 4 installments over 6 weeks and only 25% of the first payment is required at the time of purchase.
Because Sezzle charges the retailer a fee, we make money here - not charging you a hidden fee. If you pay on time, there is no charge.
Convenient shopping
Sezzle has a high approval rate. And it won't affect your credit score. It also provides convenience for users who don't have credit cards.
You don't have to fumble for your bank card or enter your account number every time you make a transaction.Wherever you shop, you can quickly pay off your down payment and start your day off.
"We don't want people being stretched too thin," CEO Charlie Youakim told TODAY. "Our viewpoint is that it's a great budgeting tool. If you are utilizing it because you don't have the money to make the purchase today, that's the wrong decision. That's not why we are here; it's more for peace of mind."
Rescue emergency shopping
Sezzle provides help with the emergency shopping session you need in your life.Especially if you don't have spare funds to spend on purchases.You will repay in instalments appropriate to your financial ability without worrying about high interest rates.
Pay attention to the
Coupon page
to get the latest events on klaiyi.
Klaiyi best-selling wigs with afterpay
Kinky Straight Reddish Brown Lace Front Wig Buy Now Pay Later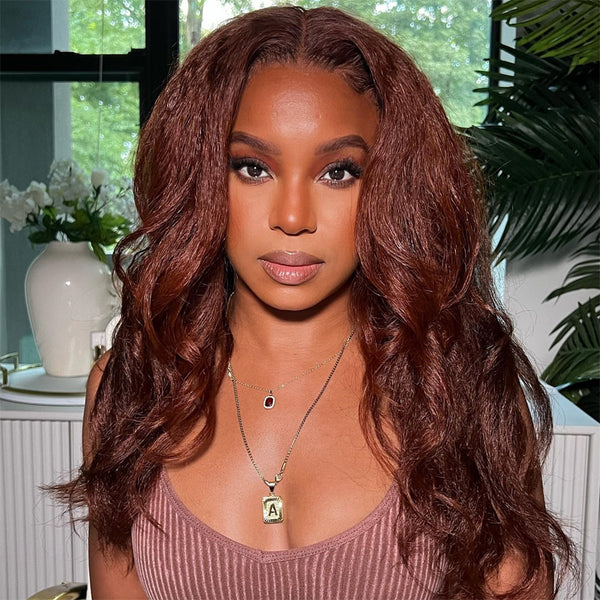 13X4 lace front water wave wig klarna pay
Klaiyi 13x4 HD lace wig body wave hair with klarna payment
 Transparent lace wig jerry curl hair buy now pay later
 Blonde highlight curly lace front wigs
 body wave hair 5x5 HD lace wigs afterpay
4c Kinky Curly Vpart Wigs Meets Real Scalp No Leave Out Upgraded Upart Wigs
 Klaiyi 613 blonde bob wig klarna pay later
Honey Blonde Highlight Body Wave 13x4 Lace Front Wigs Pay Later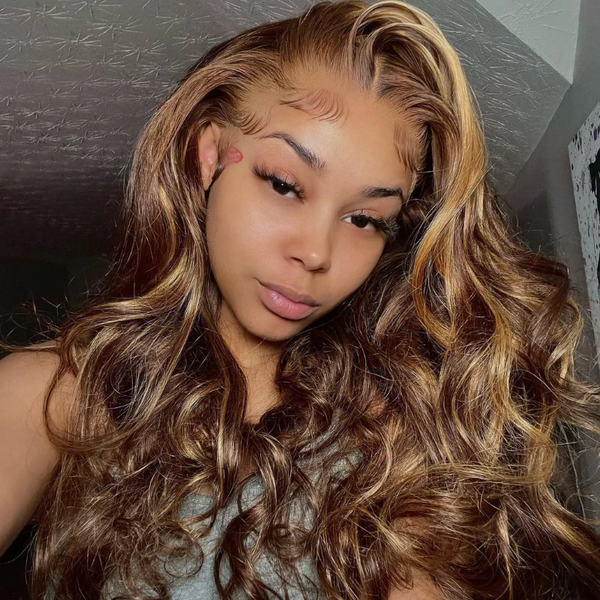 Klaiyi Ginger orange lace front wig afterpay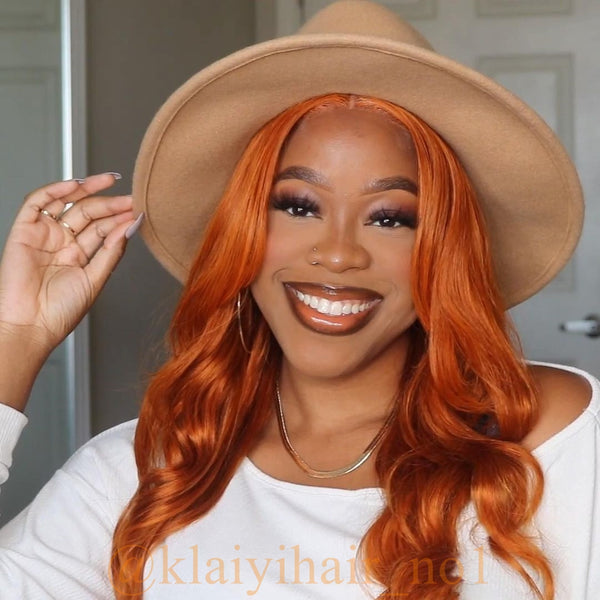 Klaiyi buy now pay later water Curly Pixie Bob Wig
13x4 Lace Frontal Wig Brown Color Afterpay
Honey 13x5 Middle Part T Lace Front Wig With Sezzle
Klaiyi Body Wave Wig Natural Black Hair Buy Now Pay Later
Klaiyi 613 Blonde Wig On Zip Pay
Long Silk Straight With Chic Bangs Human Hair Wig For buy now pay later
Klaiyi best-selling hair bundles afterpay
Balayage Hair Color 3 Bundles with Lace Closure Pre Plucked Afterpay
Brazilian Body Wave Bundles Afterpay
Brazilian Hair Deep Wave Bundles Afterpay
Afterpay Straight Hair
Sezzle can be a fast, convenient, no-interest alternative to financing a purchase. With Sezzle you can buy the wigs you want at the event discount. Buying now and paying later is a great option when discounts are high and can save you a lot of money. But whatever you do, don't take on more than you can afford to pay off.
FQA About Sezzle
How do you apply for Sezzle?
All you have to do is select Szzle payment at checkout and fill in the required information. Once you've created your own Sezzle shopping account, you can continue to use it
Can I use Sezzle with Coupon?
The answer is yes.
The installment plan doesn't conflict with the event discounts offered by Klaiyi Hair. What you have to pay is the amount after the discount.
Where is the money for the refund?
Simply put, after you successfully apply to the store for a full refund, Sezzle will pay you back the amount you paid.
Click here for more questions about Sezzle.
Leave a comment