Join The Forum To Get inspired Ideas
Which Is Better: A Wig Or Hair Weave?
Wigs and hair weaves have become very popular over recent years. They are the most popular hair extensions in the hair websites. Their increasing popularity may be due to the incredible benefits they offer users. For example, they conceal hair loss, enhance the wearer's looks, and offer great convenience.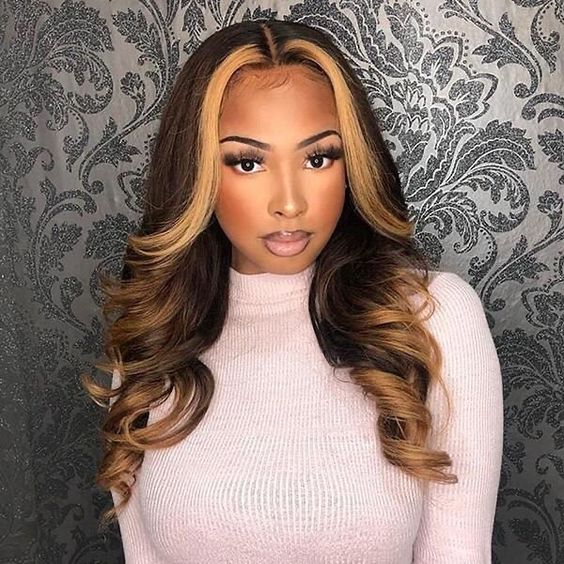 But when it comes to wigs and weaves, choosing either of them can be quite challenging, especially if you are trying them for the first time. Human hair wigs and weaves are generally similar, the only difference is that they serve different purposes. 
To choose the right hair between the two, you need to understand the difference between these two. In this article, we are going to discuss some of the things you need to know about wigs and weaves. Let's get started!
What is a wig?
A wig is a head covering made from human hair or synthetic fiber. It consists of a cap with hair attached. Wigs are ideal for people experiencing hair loss as they cover the whole head. A wig can be worn and removed every day, allowing wearers to try out various styles, lengths, densities, colors, cap constructions, etc.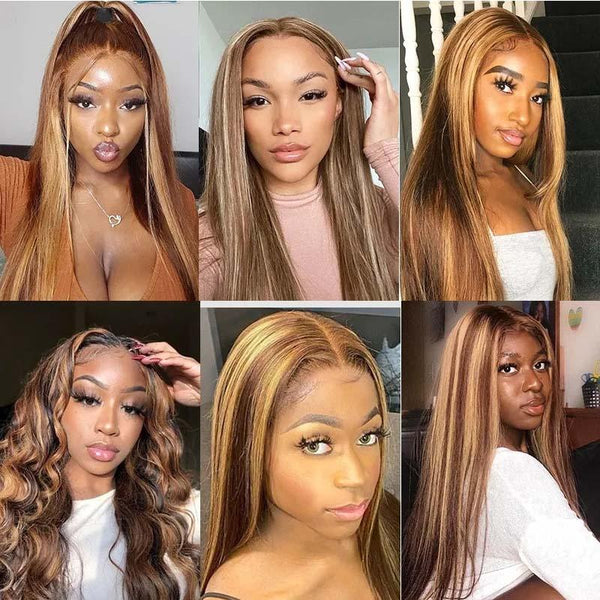 What is a weave?
A weave is a hair extension made from human hair or synthetic fiber. They are attached to the hair by sewing-in them or gluing them into the hair. After sewing in the weave onto the hair, it can last for up to two months. Remember that a weave should be sewn in or removed by a professional hairdresser. Weaves are a perfect choice for women who want to give their natural hair a break from weather or heat damage. 
Now that you understand the differences between human hair wig and a weave, let's explore their pros and cons.
Advantages of Wigs
Here are some of the top benefits of wigs
1. 
Give a natural appearance
One of the best things about wigs such as a headband wig is that they give the wearer a more natural look. Human hair wigs look so real that is quite difficult to differentiate them from natural hair. If you want to achieve a more natural look, you need to buy hair bundles that are almost the same color as your natural hair.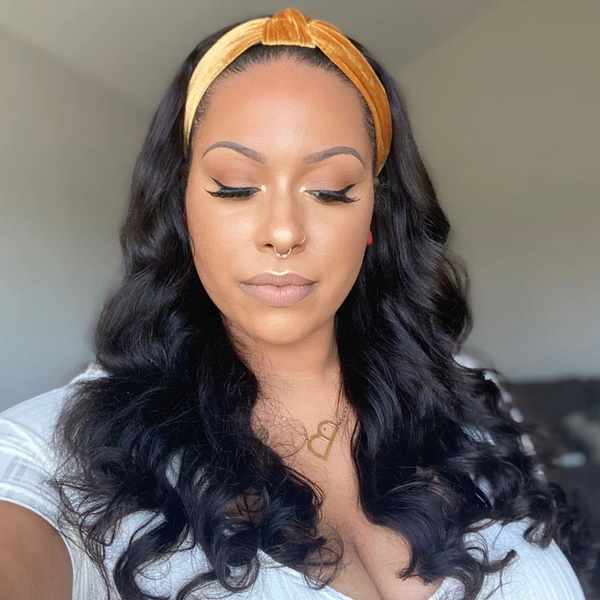 2. 
Hair quality
Human hair wigs are of the highest quality in the market. That's because they are made with human hair. And usually, the manufacturers ensure that they choose the best ad healthiest strands. That means if you buy a human hair wig, you are guaranteed high-quality.
3. 
They are long-lasting
Since human hair wigs, such as blonde wigs are high-quality, they can last longer. If well taken care of, human hair wigs can last for up to three years. If you want to extend the lifespan of your wig, you need to store it properly. Because of their durability, human hair wigs provide a higher value for money than any other type of wig.
4. 
Style versatility
Another great thing about human hair wigs is that they offer versatility. Human hair wigs are quite versatile. Remember that they are almost the same as your natural hair. You can also heat, dry, or perm them according to your needs. You can also style them as you wish. For example, you can curl them today using a curling rod and wear them straight tomorrow. 
5. 
Ease of maintenance
Taking care of your bundles with closure is typically easy. A human hair is almost the same as your hair because it is made with human hair. That means you can take care of it just as you would take care of your natural hair. You can use the same products you use to wash your natural hair on your human hair wig. You can also apply some heat to it. 
Disadvantages of Wigs
As much as they are the best hair extension in the market, they also have their downsides. Here are some of the disadvantages of human hair wigs:
· They must be removed and reinstalled every day, which can be tiring
· Some wigs can be quite uncomfortable. But if you feel like your wig isn't comfortable, you should opt for hair weave since they promote ventilation
· Wigs are cot completely secure on the head since they are not sewn-in
· Human wigs are more expensive compared to human hair weaves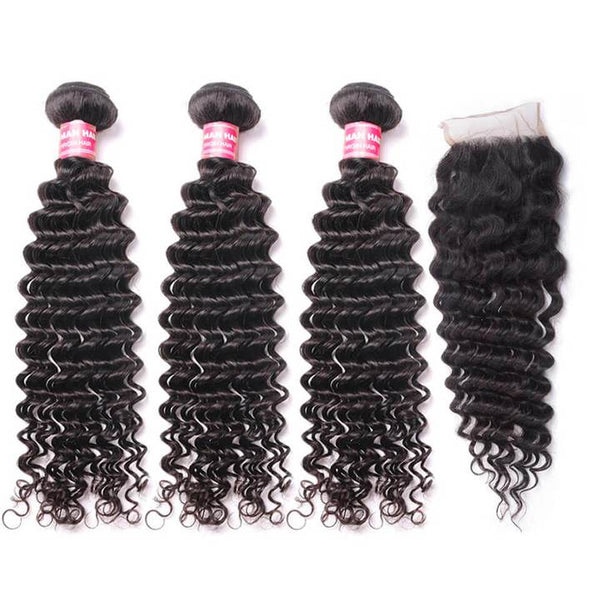 Advantages of weaves
· Weaves, just like wigs give wearers the option to try out different styles, colors, and lengths. 
· These sew-ins can last for up to two months, meaning you will not spend money visiting a hairstylist more often
· They are more secure since they are sewn onto the hair
· Human weaves are cheaper compared to human hair wigs
· Human hair weaves also give a more realistic look
· Weaves can add length to your hair
· You will not have to worry about removing and reinstalling it. Since once it is sewn-in, it can last for two months without removing it. 
Disadvantages of 
weaves
Weaves also have their cons. Here are some of them:
· They can promote hair loss, especially if the braided cornrows are too tight
· They can tangle easily, that's why you should brush your weave gently regularly
· Weaves are not the perfect option for people who are super active or are always at the gym since weaves don't react with sweat. They can produce an unpleasant smell if they come into contact with sweat.
· Weaves may also not be the ideal option for people with complete hair loss
· If installed incorrectly, weaves can look unnatural
· You must wash your braided hair and weave at least once a week to get rid of dirt and oil build-up. 
Wig vs Weave: which is better?
The decision to pick either a wig or weave generally depends on one's taste, lifestyle, and condition of their hair. If you are experiencing extreme hair loss or don't like sticking to one hairstyle for long, human hair wigs are the best option. If you have a tight schedule and can't manage to visit a hairstylist more often, a weave may be your ideal option. Whichever type of hair extension you choose, pick one that suits your needs and requirements.
Leave a comment