Join The Forum To Get inspired Ideas
Klaiyi, a global hair brand that deals in human hair products, has announced official dates for the upcoming Klaiyi Brand Day Sale, which will be from August4th to August 7th. During this huge activity, Klaiyi Hair will offer amazing deals and discounts to its customers across the globe.
Klaiyi Brand Day sale
October 5 to October 6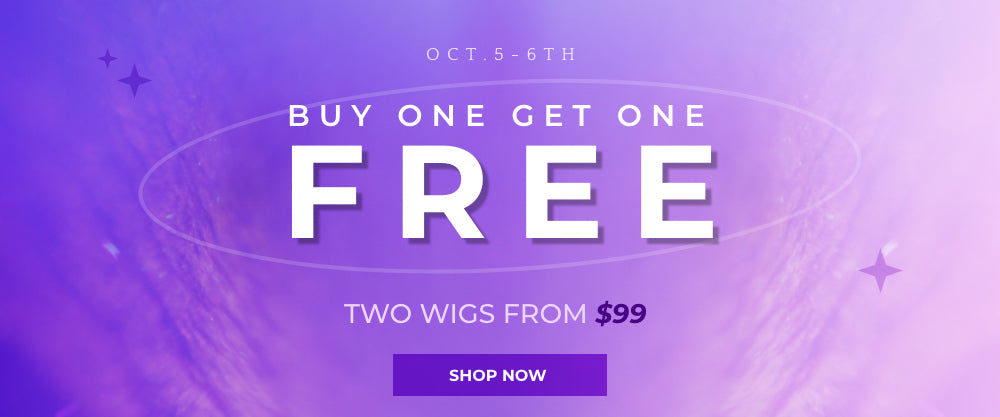 BUY 1 GET 1 FREE (TWO WIGS FROM $99)
Extra 28% off for all, copon: BREND28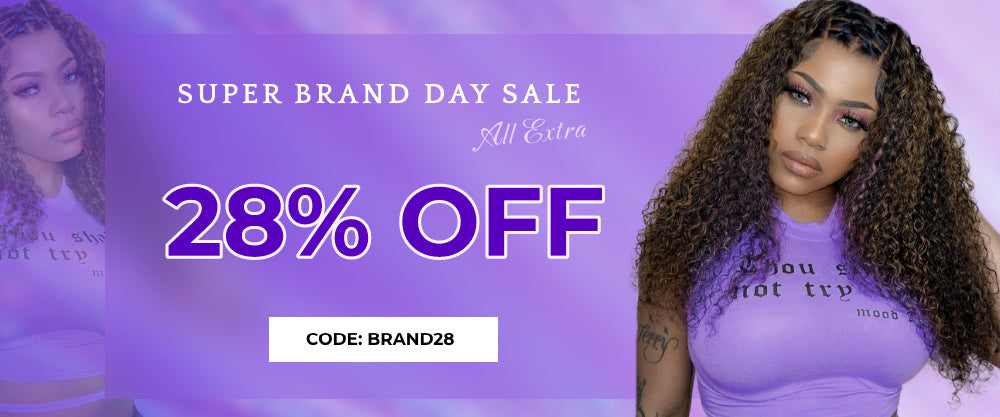 Customers will also be able to purchase any kind of wig, weave, and hair bundles of their choice because Klaiyi is committed to ensuring that all of  customers get whichever type of human hair product of their choice that meet their taste and preference.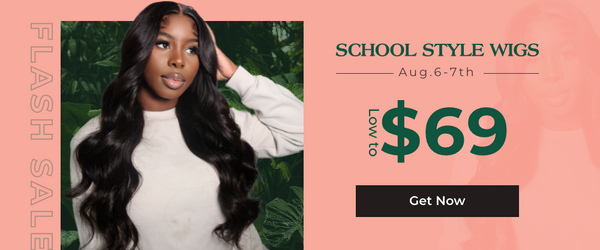 As a global brand that's well-known for human hair products, we are glad to announce to our customers that we will have our Brand Day Sale, which will be from August 4th to August 7th. This event will allow our customers to purchase their favorite human hair products at amazing prices that they won't find elsewhere. We are committed to offering our customers high-quality human hair wigs and weaves that will enhance their looks, all at fantastic prices.
If you are new in wigs and looking for something that will complement your looks or you are just looking for any type of wig, you will find it during this event. One of the best wigs for beginners is the v part wig no leave-out. It has no lace, making it perfect for beginners. If you are looking for a colored wig for a new look, there is the ginger color wig which not only looks fabulous but elegant as well. There are plenty of colored wigs you can choose from, so you don't have to limit yourself to just the ginger color wig alone.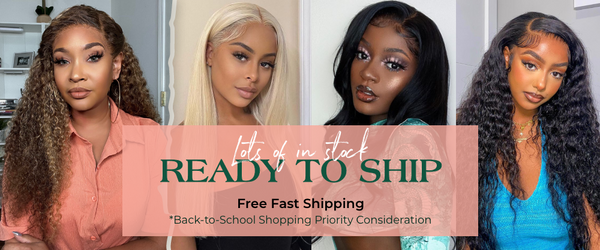 If you are into short wigs, the Klaiyi Bouncy Curl Wig with Bangs Glueless may be an ideal wig for you. If you are also looking for medium-length or long wigs, the Remy Jerry Curly 4x4 Lace Closure Wigs  is good for you. Straight wigs have increasingly become popular over recent years. That's because of how beautiful and elegant they look. In addition to that, they don't tangle easily, making it perfect for ladies with tight schedules who can't spend more time combing and styling their wigs. So if you are looking to purchase a straight wig, you can take advantage of the Brand Day Sale and grab one at an amazing price.
And if you are looking for curly wigs, Klaiyi got you covered. That's because we have plenty of curly wigs to choose from. A water wave headband wig will be ideal for you because of its beautiful and sexy curls. What's more, this wig is high-quality, guaranteeing you a higher value for your money.
Fortunately, during this brand day sale, you don't have to worry about the price of various wigs because all of Klaiyi's hair products will be 26% off. You cannot afford not to be part of this amazing event, so mark it on your calendar!
About Klaiyi Hair Brand
Klaiyi is a global hair brand that has received numerous reviews from customers across the globe for its high-quality human hair products. This hair brand also sells its products at affordable prices that suit every budget. It serves various markets, including Africa, Europe, the USA, Asia, etc.
Contacts
[916] 865-9052
+8618864600633
Facebook: NO1KLAIYIHAIR
Instagram: Klaiyihair_no1
YouTube: Klaiyi Hair