Join The Forum To Get inspired Ideas
Klaiyi Hair Announces 2021 Christmas Offers
Klaiyi, one of the best hair stores across the world has officially announced their massive offers on their hair products during this Christmas season. During this period, you can grab any wig, weave, or hair bundles of your choice at cheaper prices. Klaiyi is a global hair brand popularly known for its high-quality, unprocessed hair products. In addition to that, Klaiyi offers a wide range of hair products to make it easy for shoppers to pick the type of hair product of their choice.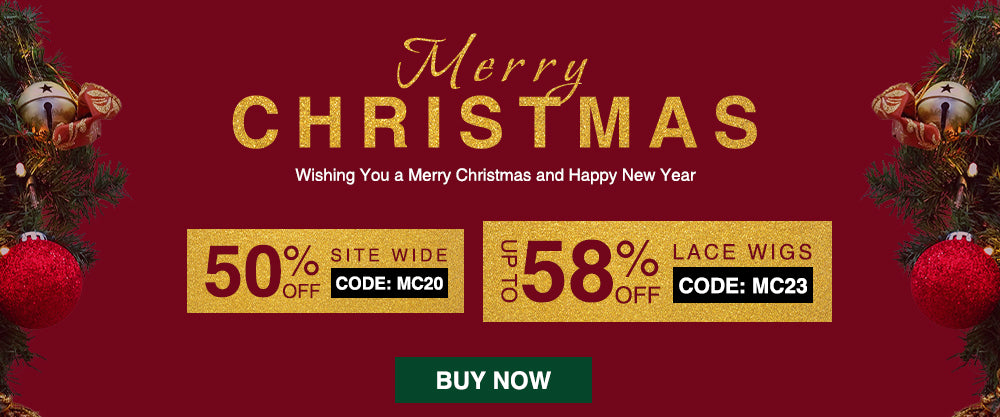 We are glad to announce our exciting Christmas sale for 2021, which commences from December 15 – December 25. This crazy deal will allow our customers to buy and own the highest quality hair products of their choice at extremely affordable prices. Our prices are already low, and this offer would ensure that our customers save even more.
Christmas season is generally a season for happiness, and we want to put a smile on our customers' faces, that's why we have made this offer better that you wouldn't find it elsewhere.
During this offer, there will be up to 53% off all Sites. There will also be a 20% off on all sites Extra.  You can use the code MC20 to take advantage of this offer. There will also be a 23% off for all wigs. Use code MC23 to take advantage of this amazing offer. You can pick any wig of your choice and get a 23% off.

Whichever type of wig you are looking to purchase this Christmas, whether it is a  lace front human hair wig or lace part wig, you can be sure that you will get it at Klaiyi at a cheaper price.
Christmas is a global event that allows Christians all over the world to celebrate the birth of Jesus, which is celebrated on December 25th. Klaiyi being a global brand that serves people from all religions, including Christians, understands this too well, that's why every Christmas season, they offer these amazing deals. This allows customers to purchase wigs, weaves, closures, and hair bundles at cheaper prices.
Klaiyi hair brand offers the highest quality hair products. Klaiyi HD lace closure wigs are 100% human hair. They do not shed or tangle. They also give that realistic look that ladies are yearning for. These wigs are also very durable, especially if you take good care of them. This allows you to enjoy a higher value for your money. What's more, Klaiyi Hair can be curled, straightened, and dyed without any worry that the wig will get damaged.
There is currently a huge demand for v part human hair wig and lace part wigs human hair. That's why Klaiyi has adequately stocked these types of wigs in different lengths and densities to make it easier for shoppers to find them during this Christmas offer. You will get 23% off on all of these wigs. And if you are not into these wigs, you can still pick hair bundles with closure or human hair weave bundles of your choice.
Klaiyi Hair accepts payments through Sezzle, Quad Pay, Shopify Payment, Klarna Pay, Amazon Pay, and Apple Pay.