Join The Forum To Get inspired Ideas
Klaiyi Women's Day Sale 2022
Klaiyi hair brand has officially announced Women's Day Sale, which will be from 8th March to 9th March. Klaiyi is a global human brand that is known for its high-quality human hair products, including human hair wigs, bundles with closure, weaves, etc.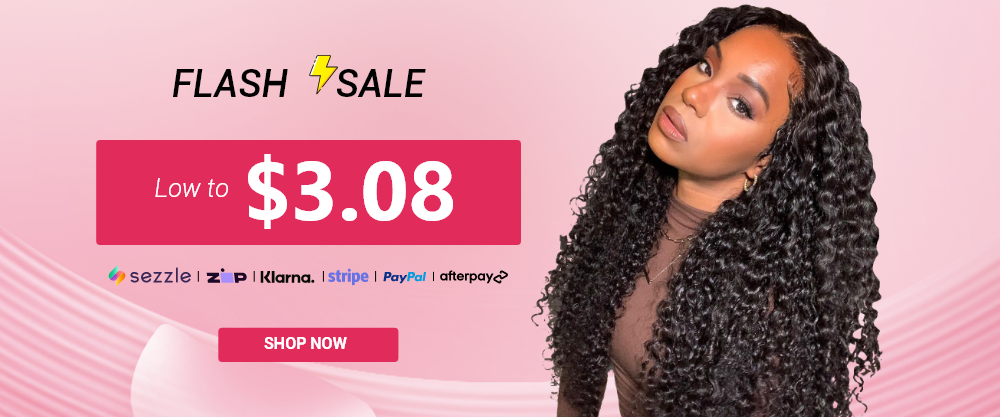 Women's Day is just around the corner, and this is the perfect time to appreciate any woman in your life. One of the best ways you can do that is to buy her a very high-quality wig that can enhance her looks. This is where Klaiyi comes in. We have the highest-quality wigs at incredible prices. You can take advantage of their upcoming Women's Day sale, which will see the prices of our hair products go as low as possible. The best thing is that these wigs are available in various styles, lengths, colors, and densities, to make it easier for you to pick the one that suits your taste and preference.
Women's Day is around the corner, and we have amazing offers during this event. It is time to buy something special for the women in your life. As one of the best suppliers of Remy human hair wigs, weaves, and hair bundles, we guarantee you that you will not only get high-quality hair products, but also at reasonable prices. Any woman needs to have a wig that can help them feel confident and beautiful regardless of their budget. This is why we have crazy discounts during Women's Day Sale 2022 so that any woman can purchase their favorite human hair product without any budget restrictions. And with our wide variety of hair products, we believe that every woman will find any kind of human hair product that meets their taste and preference.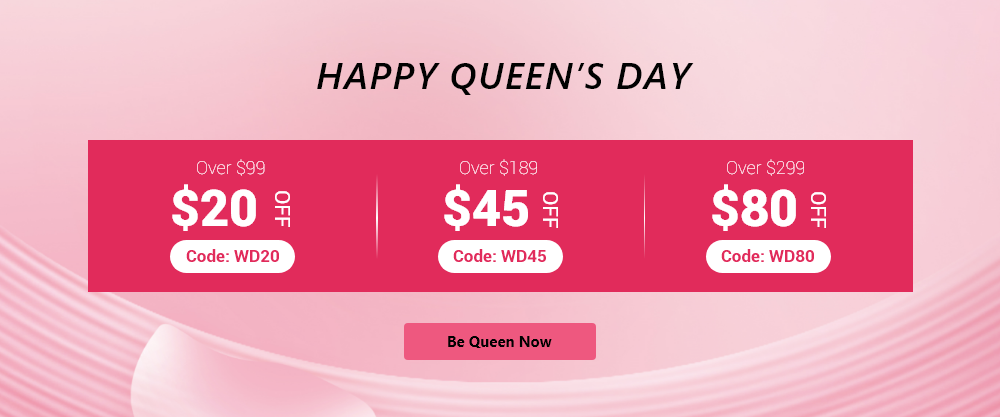 As already mentioned, Klaiyi Women's Day Sale 2022 will be from 8th March to 9th March. During this event, there will be crazy discounts that shoppers cannot afford to miss. There will be a 20% off on all Klaiyi products. Shoppers need to use the Code WD20 to avail this offer.  For orders over $189, shoppers will get $45 off. You need to use the code WD45 to avail the offer. In addition to that, shoppers will also get $70 off for orders that are above $299. You can use the code WD70 to avail the offer. These are amazing discounts that you can't find any other place. That's why you need to be part of it.
So, if you are planning to purchase a high-quality human hair wig or weave, take advantage of this event. The best thing is that Klaiyi has all types of wigs just for you. Whether you want a lace front wig to give you that natural look, or you are looking for a curly hair wig to enhance your appearance, you will easily find it at Klaiyi. You also have various Klaiyi colored wigs.
Other than offering different types of lace wigs, Klaiyi also has human hair bundles for you in different lengths, colors, and densities. If you are into short wigs, Klaiyi got you covered too with Klaiyi bob wigs. We also have V part and U part wigs so that you can choose between a V part wig vs. U part wig. Finally, Klaiyi has buy now pay later with Afterpay service to allow you to pay for your wig in installments.